Make sleeping simply luxurious with the Imperial 3500 Memory Foam Mattress, designed to take relaxation to another level and offer the perfect base for a good night's sleep. A combination of superior materials and clever craftsmanship allows the Imperial 3500 Memory Foam Mattress to sit apart as a mattress of exceptional quality.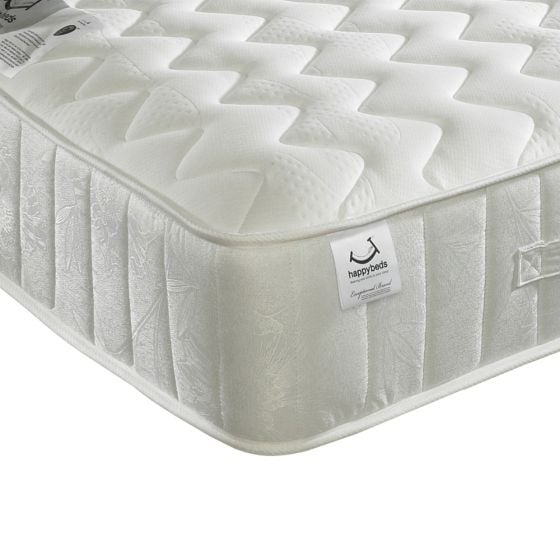 Today's deal:
Imperial 3500 Pocket Sprung Mattress from £194.99 (at Happy Beds)
Description
Superior memory foam and reflex foam for a body-contouring comfort
Individual pocket springs work independently to provide weight-distributing security
Double jersey fabric coating provides a highly luxurious touch of comfort
Handles stitched into the mattress for convenience in installing and moving
Non-turning quality to eliminate hassle in adjusting the mattress
Suitable for all bed bases to allow all to enjoy the many benefits offered
Very high count pocket springs for the ultimate cushioned comfort
Noticeably cosy and welcoming with an appealing exterior
The Imperial 3500 Memory Foam Mattress has a superior quality that is obvious to the eye, with elegant quilted fabric and noticeable comfort with a highly luxurious exterior. The reliable handles stitched into the mattress make rotating and moving easier than ever before, so you can enjoy a long-lasting high-grade mattress. A truly welcoming sleeping space, the Imperial 3500 Memory Foam Mattress is sure to make every night a comfortable one.
---
My Amazon Picks