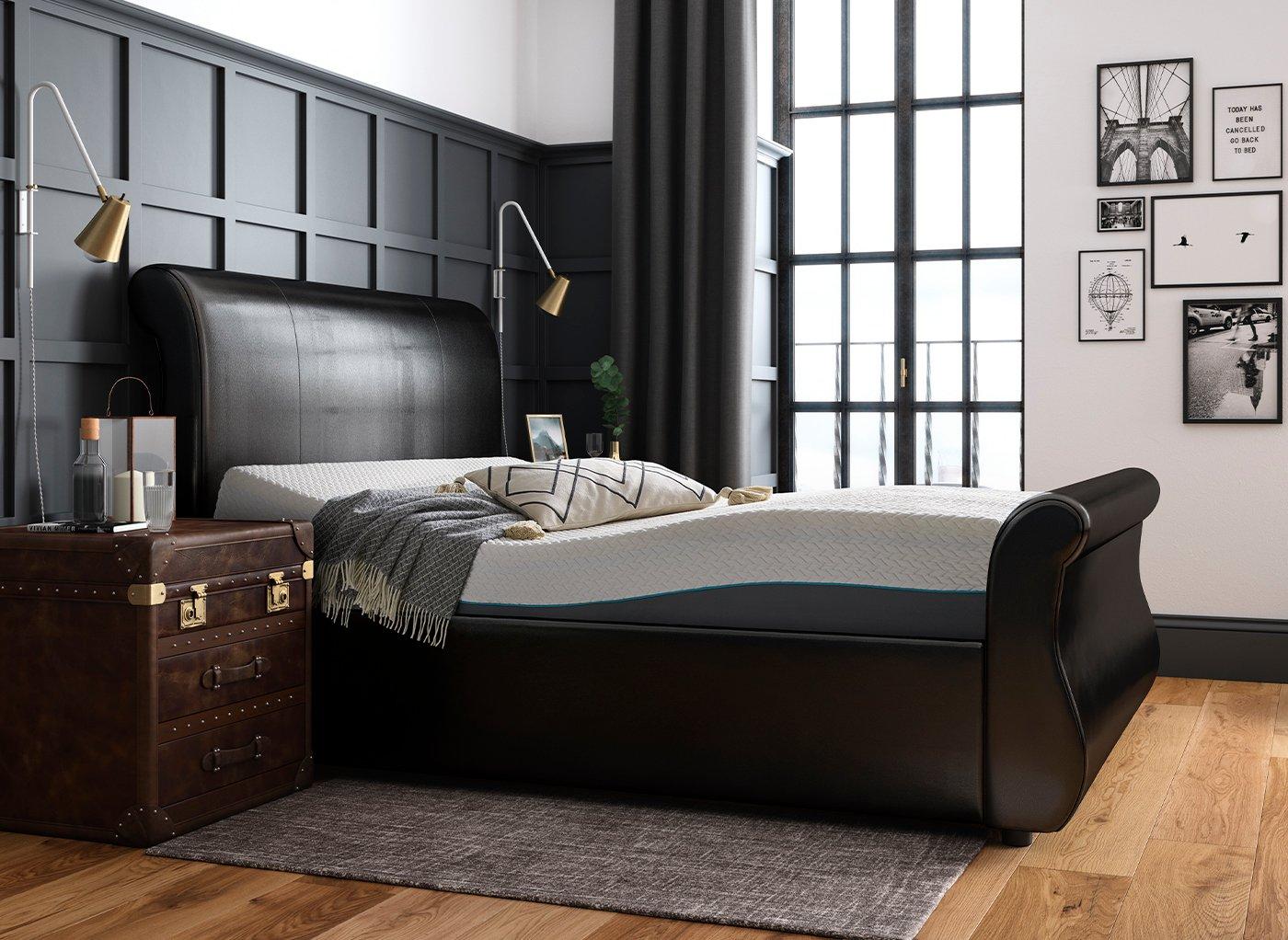 Today's deal:
Detroit Sleepmotion 200i Adjustable Upholstered Bed Frame (from £998) at Dreams
Highlights
Combining a sleek sleigh shape with a high-tech adjustable base, our Detroit Sleepmotion bed frame is a fabulous addition for your bedroom.
The contemporary Sleepmotion 200i base replaces the slat option that exists on the standard Detroit bed creating a stylish, upholstered and adjustable bed frame. You get precise customisation with a zero-gravity feeling, night after night. At the press of a button, you can support your head and legs while you watch TV, read a book or use your laptop. The base can also help to ease painful pressure points and improve your circulation, providing better support and comfort while you sleep.
---