Delightfully accommodating due to its abundance of exceptional materials, the Balmoral Pocket Sprung Memory Foam Mattress offers virtually all sleepers a superb night's sleep. The Balmoral Pocket Sprung Memory Foam Mattress adheres to an innovative design that makes fantastic use of sublime foams, fillings and enriching additions.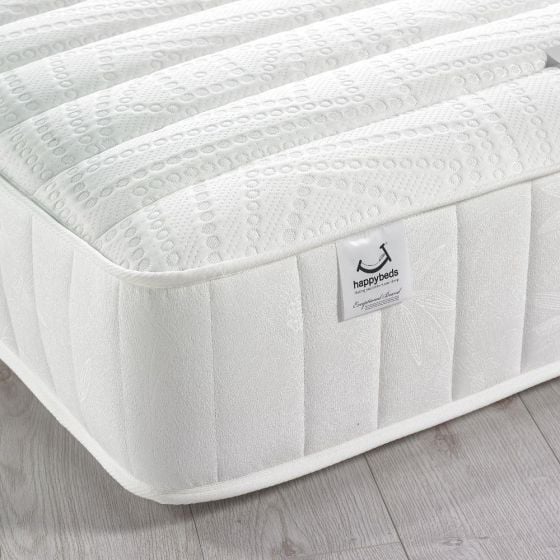 Today's deal:
Balmoral 3500 Pocket Sprung Memory Foam Mattress from £189.99 (at Happy Beds)
Description
Adorned with a padded top with a delightful pattern
Filled with comfortable and durable materials
Crafted with a thick layer of body contouring and cosy memory foam
Designed to be superbly supportive with a layer of sturdy reflex foam
Made with a wealth of individually nested pocket springs
Complete with breathability enriching air vents
Features hand-stitched handles that make transportation and mobility simple
Rated at a medium firmness level, making it both comfortable and supportive
Modestly sized at 25cm, making it a great choice for most bed frames
Only requires rotating every six weeks to maintain high quality
Exemplary hand-crafted quality, made exclusively for Happy Beds
As well as being filled with durable and cosy materials, the Balmoral Reflex and Memory Foam Mattress features thick layers of memory foam and reflex foam. The former contours to sleeper's bodies, retains heat and grants fantastic spinal and joint support, whereas the latter makes the Balmoral Reflex and Memory Foam Mattress rather firm and sturdy. The mattress is all the more charmingly comfortable when considering the padded and pattern top.
---
My Amazon Picks